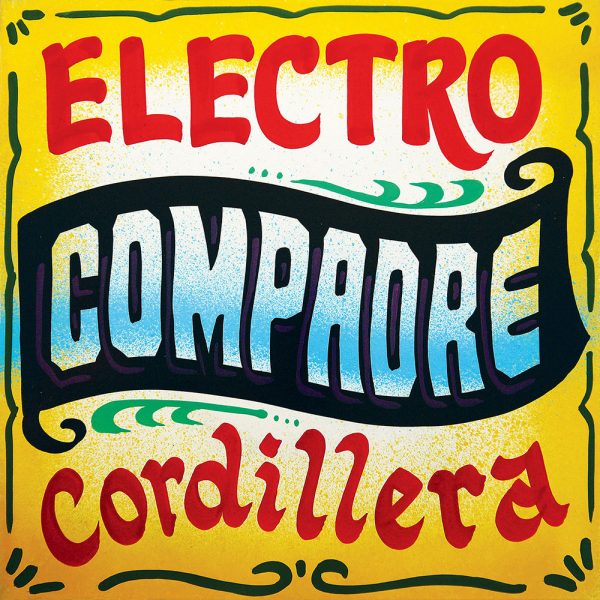 COMPADRE / ELECTROCORDILLERA / HR–51 / 12" VINYL / 2017
Also available in these stores
En Chile la palabra compadre suele ser usada por los hombres para referirse a sus amigos más estrechos y también es el nombre del dúo que formado por los músicos Rodrigo Castro y Jean Paul Hourton (Squat), dos viejos amigos que la música volvió a reunir. Todo comenzó en el Santiago de los años 90: Squat, DJ y fundador del grupo Makiza, hace sus primeros shows en el mítico Casa Club, en el cual Rodrigo Castro es residente y está debutando con su proyecto Electro House, Marciano.
En 2001, Squat parte a Francia, donde multiplica sus experiencias musicales: después de tocar durante 15 años con Pánico, monta su propio proyecto, Machi. Al mismo tiempo en Chile, Castro continúa profundizando sus exploraciones electrónicas en sus distintos proyectos: trabajando en estudio, la edición de discos con su banda, a la cabeza de su sello, Condormusic y paralelamente, adentrándose en el folclor latinoamericano con su proyecto Andesground.
En 2015, el regreso de Squat a Chile permite a estos dos amigos reencontrarse como si nunca se hubiesen separado.
Al conectar sus máquinas e instrumentos, la alquimia está ahí: Compadre puede comenzar. Describen su música como libre, sólida y llena de relieves. Sus chilenidades electrónicas encontrarán un nombre y un género nuevo: la Electro Cordillera. Cósmico, volado y extremamente gozador, ElectroCordillera, su primer disco, está hecho para hacer bailar a la pachamama y a sus invitados.
————————————-
In Chile the word compadre (godfather, but also buddy) is often used by men to refer to their closest friends and it is also the name of the electronic project formed by musicians Rodrigo Castro and Jean Paul Hourton (Squat), two old friends that music brought together again. It all started in the Santiago of the 1990s: Squat, DJ and founder of hip hop band Makiza, made his first shows at the mythical Casa Club, where Rodrigo Castro has a residency and is debuting with his electro house project, Marciano.
In 2001, Squat moved to France, where he multiplies his musical experience: after 15 years playing with his band Pánico, he set up his own Machi project. At the same time in Chile, Castro continues to deepen his electronic explorations: making studio work, releasing records with his band, heading his label, Condormusic and, in parallel, going deep into Latin-American folk music with his Andesground project.
In 2015, the return of Squat to Chile allows these two friends to meet as if they had never separated.
When they connect their machines and instruments, the alchemy is there: Compadre begins. They describe their music as free, solid and full of reliefs. Their Chilean electronic antics will find a name and a new genre: Electro Cordillera. Cosmic, playful and extremely enjoyable, ElectroCordillera, their first record, is made to make the pachamama (mother earth) and their guests loose their minds on the dance floor.