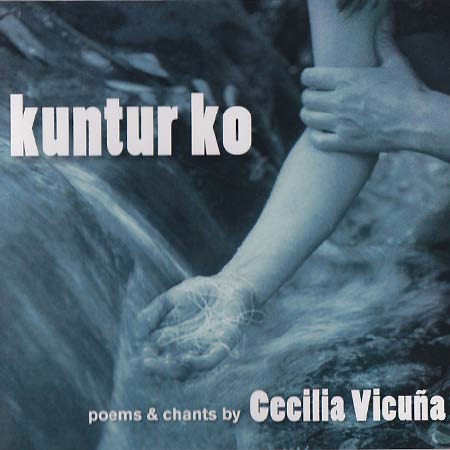 CECILIA VICUÑA – KUNTUR KO (WATER CONDOR) / HR-C-14 / 12" VINYL / 2012
Also available in these stores
Poems for the spirit of water composed in response to the destruction of glaciers in Chile.
Recorded at NYU"s Department of Recorded Music, Tisch, 2006
[]
Download poems at www.ceciliavicuna.org
ABOUT CECILIA VICUÑA
Cecilia Vicuña is a poet and visual artist who performs her poetry around the world, creating large-scale installations or poems in space. Her most recent books are: El Zen Surado, (2013) Spit Temple, Selected Performance of Cecilia Vicuña, (2012). She lives in New York.